Quote of the Day Preview

This is how the script will look on your page:
---
---

Instructions:
Just copy and paste this code into your webpage, it's easy! The quote will change each day without any work on your part.
Our daily quotes will keep your site alive!
Author Index
Browse quotes by the author's last name.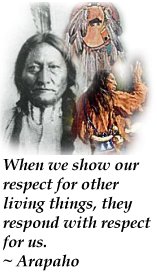 Read Native American Proverbs
Featured Authors

Akhenaton

Akhenaton (or Akhenaten) was the tenth pharaoh of Egypt's eighteenth dynasty (c.1352-1336 BCE). Son of Amenhotep III and the chief queen, Tiya, Akhenaton succeeded to the throne as Amenhotep IV and took a throne name meaning "the sun's ultimate perfection, unique one of the sun." He created a new capital at Amarna.


Akhenaton's Quotes
---

Carl Sagan

Professor of Astronomy and Space Sciences and Director of the Laboratory for Planetary Studies at Cornell University. He played a leading role in the American space program since its inception. He was a consultant and adviser to NASA since the 1950's, briefed the Apollo astronauts before their flights to the Moon, and was an experimenter on the Mariner, Viking, Voyager, and Galileo expeditions to the planets... (1934-1996)

Sagan's Quotes
---

Nelson Mandela

He personifies struggle. He is still leading the fight against apartheid with extraordinary vigour and resilience after spending nearly 27 years of his life behind bars in South Africa before he became the country's first black president. He has sacrificed his private life and his youth for his people, and remains South Africa's best known and loved hero.

Nelson Mandela's Quotes
---
More Authors